In May 2022 we were able to visit Bohars again, after a covid-induced interval.
We visited Les Ateliers des Capuchins right in the heart of Brest, the biggest covered public square in Europe. It has a varied history of being a monastery, then workshops for various activities including fabrication precision equipment for warships, and now is an open space community workspace and museum
We also went to Locronan, a a medieval unspoiled village in Brittany, south of Brest, a delightful village with some strange characters!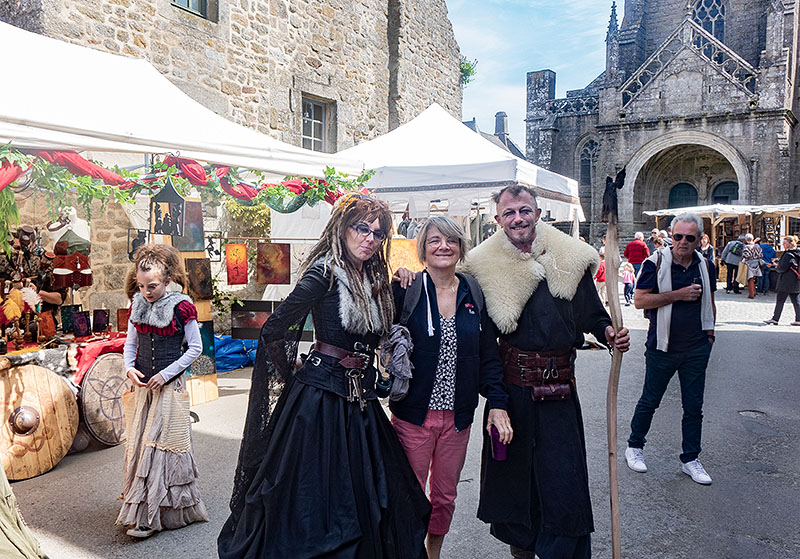 We also visited a Cabaret, exchanged a celebration cake and gifts for 40 years of twinning, making the firm statement that after 2 years of pandemic, we are back and open for business. We were all looked after very well, and all 9 of us had a very good and fruitful time!