Over the 1st May Bank Holiday weekend Tarporley welcomed a party of 16 "jumeleurs" from our twin town of Bohars in France; a village in Brittany, near to the port of Brest.
Most had travelled by plane and we collected them from Birmingham airport, stopping on the way back for a fish & chip lunch in Shrewsbury, followed by an English "Bateau Mouche" trip on the Severn, sailing around Shrewsbury while enjoying teas and coffees in the sunshine.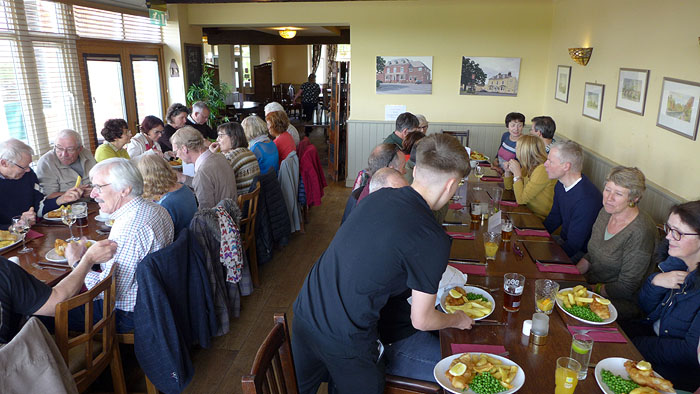 Once home our guests headed off to the families hosting them over the weekend. We reconvened in the evening at the Huxley Village Hall for an excellent bring-and-share supper, followed by entertainments.  We will long remember the sight of a French conger line, all dressed in home-made Breton costumes, singing traditional songs as they wove around the hall's tables.  The British side equalled this with songs, bell ringing and a musical comedy sketch written by Tom Kenny.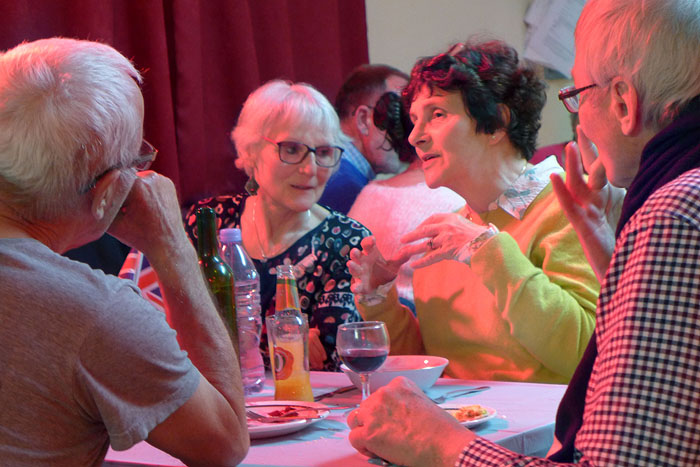 On the Sunday we split into smaller groups; some of the first-time visitors heading for Chester, while others went further afield to Port Sunlight or Bodnant Gardens.  In the evening another meal of course; this time at The Cornichon in Tarvin.

Monday dawned with weather that didn't match the previous two days, but fortunately the rain stopped in time for us to show our visitors the sport of crown green bowling, which was very kindly organised for us by Tarporley Bowling Club.
We had a competitive hour of bowling followed, of course, by cups of tea – and the presentation of the newly-created Tarporley-Bohars bowling trophy to Francoise Le Gouëff.I suppose the French do play petanque so bowling wasn't totally novel.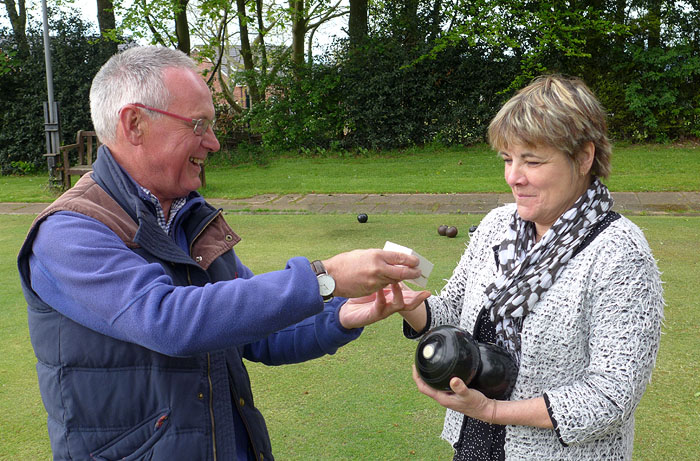 After that our visitors sadly had to leave us to catch their flights back to Paris and then Brest, but not before visiting the Old Fire Station Chocolate Shop for some edible souvenirs!
Our next big event will be in August when Tarporley teenagers will travel to Bohars for a week.  And May 2020 will be Tarporley's turn to visit Brittany.
For more information about the Twinning Association visit www.tarporleytwinning.org.uk.  And remember that it's not just Tarporley itself; we include surrounding villages such as Bunbury, Tarvin, Kelsall, Huxley, Eaton, Little Budworth and Tattenhall.