This is the first of several posts showing what we got up to on our long-weekend visit to Bohars over the May 2014 Bank Holiday.
We visited the market at St Renan – narrow streets packed with stalls selling every kind of fresh fruit and veg and much more.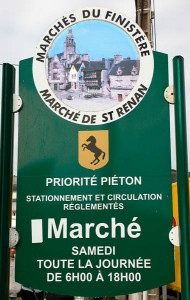 Select your own live crab (crabe) or lobster (homard)…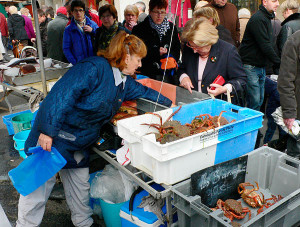 If you don't want a whole loaf they will happily cut you a half…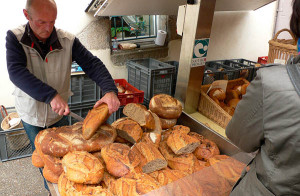 A corner of the town square…
Stawberries (fraises) lined up with military precision…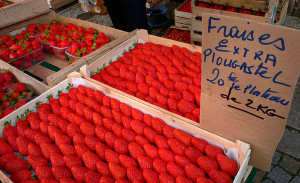 You wouldn't be in France without the chance to buy some cheese.  The one with seaweed (fromage aux algues) is particularly nice…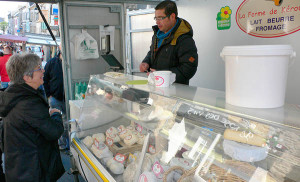 And finally some colourful spices (épices)…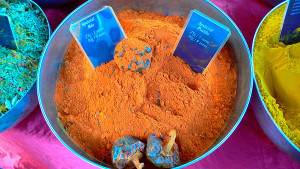 So now you know just a little of what we saw in the market, and maybe learned a few words of French at the same time.